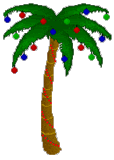 They (who are they) say that Christmas and holiday items sell better in the summer than when everyone has everything listed. The market is flooded with all sorts of Christmas items come the fall.
So with that thought in mind how about joining me, the sellers from Virtual Online Learning plus other eBay selling friends, in doing a Christmas In July Sale on eBay?
The sale will run from July 18th and end on Sunday July 25th!! Once you decide to join in, just email a link to your eBay store to me and I will circulate it to all who are participating, so it can be posted on Facebook, Tweeted, Stumbled and blogged about.
Thanks, Louise:
herbscraftsgifts@aol.com